The summer of Jamal Crawford lives on.
Continuing his Summer League dominance, Crawford may have outdone himself this time. In front of of Kobe Bryant and Hall of Famer/former Seattle Supersonics point guard Gary Payton, the reigning Sixth Man of the Year put on another scoring clinic, this time scoring 63 points. On top of that, Crawford rained down his traditional 4-point play to give his team the league in the waning seconds of the contest.
At this point, if Jamal Crawford wanted to go for 100 points he probably could. Against this level of talent, Crawford stands as the superior, and considering his skill set is best for games of this kind–freestyle, exhibition formatting–it's no surprise that he's putting up 50 and 60 points with relative ease.
Here is the full compilation of highlights from Crawford's 63 pint game courtesy of Ball Is Life"
***
While Jamal Crawford is putting on some of the best scoring performances you'll see in summer hoops, the Clippers latest signee and Seattle native Spencer Hawes is getting in on the fun also during Crawford's Pro-Am. And as expeced, Hawes is showing the full repertoire: the passing, the handles, the dunking, and his ability to knock down jump shots. Hawes even managed to pull off a half-court alley-oop from teammate Jamal Crawford: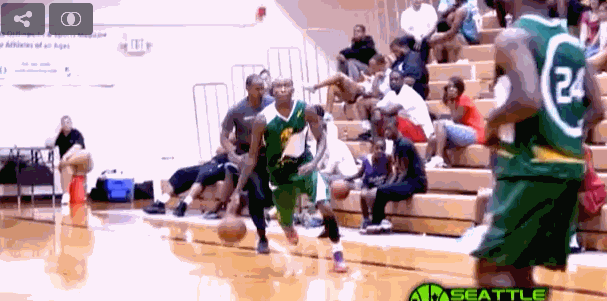 Here is the full Hawes highlight tape, once again, courtesy of Ball Is Life.
Tags: 63 Points BallisLife Gary Payton Jamal Crawford Kobe Bryant Los Angeles Clippers NBA NBA Highlights Spencer Hawes