We've heard what Doc Rivers and Chris Paul had to say on the late-game controversial calls in Game 5 of Clippers-Thunder, but now we have a response from the person held responsible for making the call: Tony Brothers.
When asked for clarification on the out-of-bounds call that came at 11.3 seconds involving Reggie Jackson and Matt Barnes, a play that would eventually be called in favor of the Oklahoma City Thunder, here is what Brothers had to say on the matter:
"When the ball goes out of bounds, the ball was awarded to Oklahoma City. We go review the play. We saw two replays. The two replays we saw were from the overhead camera showing down and the one from under the basket showing the same angle but from a different view. And from those two replays, it was inconclusive as to who the ball went out of bounds of. When it's inconclusive, we have to go with the call that was on the floor."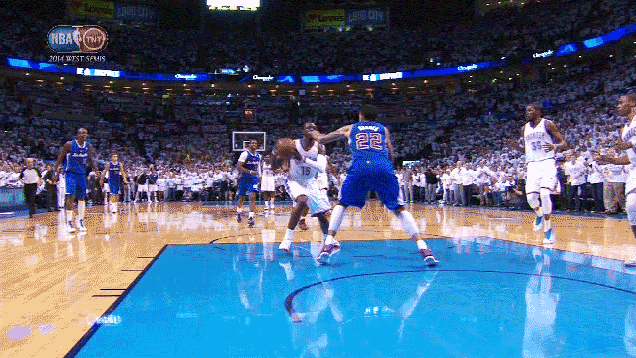 Replay was brought in to make sure NBA referees were given a chance to correct mistakes made by the eye. Tonight, the referees failed to correct their mistake, having a hand in the loss that could be a nail in the coffin for the Los Angeles Clippers' championship game. Throughout the night, the referring had been sporadic and inconsistent, creating complaints on Twitter as players piled up fouls left and right. And when it came time for referees to fix a mistake, they failed to do so.
There's nothing the Clippers can do now, but focus on the next game. When we wake in the morning, the series standings will remain 3-2 in favor of the Thunder because when the buzzer rang, they were the winners. Tomorrow will likely be filled with the NBA handing out several explanations on all of the late-game events, likely admitting that the ball belonged to the Los Angeles Clippers, like the majority of us thought.
You hate to see these type of events happen as it skews how the game finished out. Without the controversial call it's all on Chris Paul throwing the game away in consecutive possessions, but now the benefit of the doubt will forever float on this games finish.
Tags: Doc Rivers Los Angeles Clippers Matt Barnes NBA NBA Playoffs 2014 Tony Brothers