Here is the "play" that changed the course of Game 5 Clippers-Thunder. This isn't an attempt to ignore the poor offense ran in the last minute or the magnified mistakes made by Chris Paul that ultimately cost the Clippers the game, but this play can't be overlooked as it paved the way for several events that followed.
Provided by Deadspin, here is a GIF of the pivotal moment between Reggie Jackson and Matt Barnes.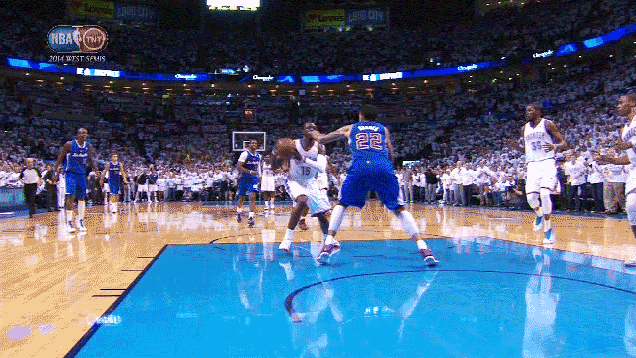 Personally, my opinion is that the ball went off of Reggie Jackson. Yes the play is likely a foul on Matt Barnes, but Barnes hitting Jackson's left hand forces Jackson to raise his right hand which coincides with the ball in the air, causing the basketball to go out of bounds. But the referees saw differently. To them, Barnes was the reasoning behind the ball flying out of bounds, but on countless replays provided by YouTube and TNT during the game it was evident that Jackson was the last player on the court to touch the ball prior to it going out.
It's hard to judge referees as officiating is a spur of the moment gig. Referees are given one chance to make a call and with the NBA being filled with the greatest athletes in the world, those chances often fly by hastily. But the refs were given a chance to approach the replay station and get it right… and were still wrong.
What do you all think? Let us know in the poll below if you think the ball went off Jackson or Barnes.
Loading ...