One of the fun things about the internet is how creativity isn't limited. If you have the talent, the web provides the greatest forum one could be provided with.
And designer Patso Dimitrov took clear advantage of that. In an era where sports and music are quite synonymous (word to Drake), Dimitrov decided to combine some of the most popular NBA signature shoes with the concept of some of the most popular hip-hop albums that have been released in the last few years.
Here is the Los Angeles Clippers' version as he combines Blake Griffin's Air Jordan SupaFly 2 with the like of Drake's "Nothing Was the Same".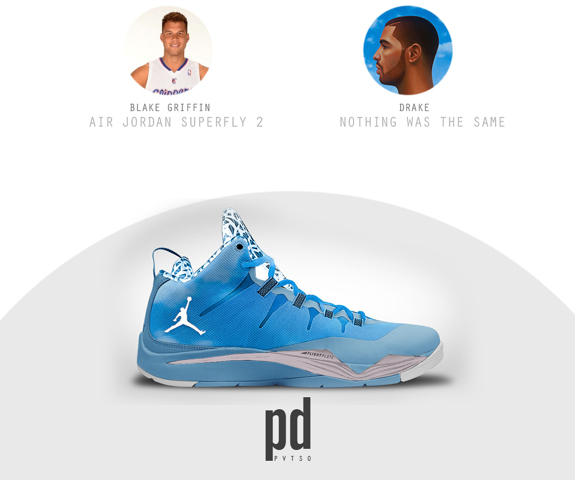 Here are some other concepts, ones that include Lebron James' Nike 11's and Kanye West and Jay-Z's "Watch the Throne", Derrick Rose's Adidas 4.5's and Chance the Rapper's "Acid Rap", and James Harden's Nike Zoom Crusaders with ScHoolboy Q's "Oxymoron".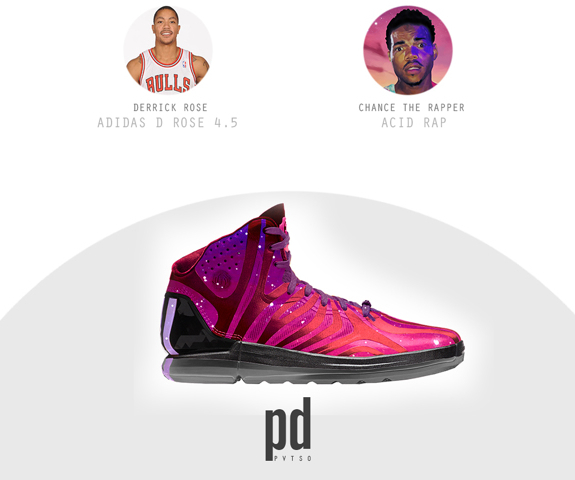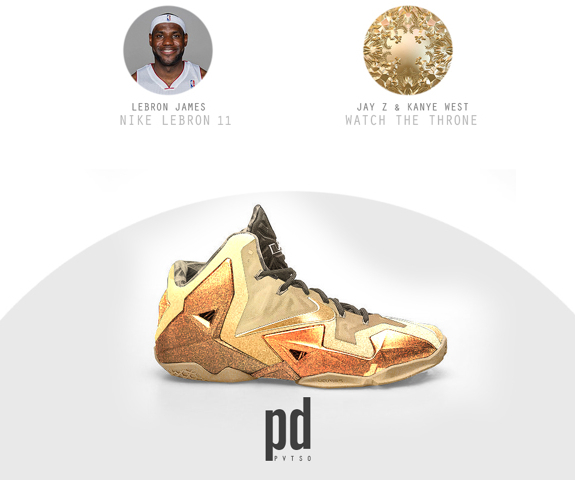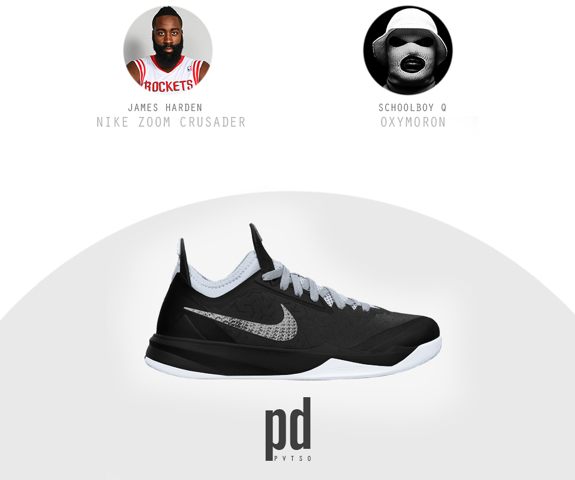 To see the rest of Patso Dimitrov's concept art, head to this link over at HoopedUp Online or check out his Twitter page which is filled with different sketches of your favorite NBA players.
Tags: Blake Griffin John Wall Kevin Durant Lebron James Los Angeles Clippers NBA Nice Kicks Patso Dimitrov