While the Xavier Henry experiment has gotten off to a rough start. But in tonight's matchup with the New Orleans Pelicans Henry shows why he's getting a chance in Los Angeles after this poster dunk on Pelicans rookie Jeff Withey.
http://youtu.be/_lyXIhxXzh8
Here's a behind-the-backboard angle of the dunk:
The irony in this is that Xavier Henry and Jeff Withey were once teammates at the University of Kansas. This is definitely a dunk of the year candidate. Kobe Bryant would be proud of the young forward.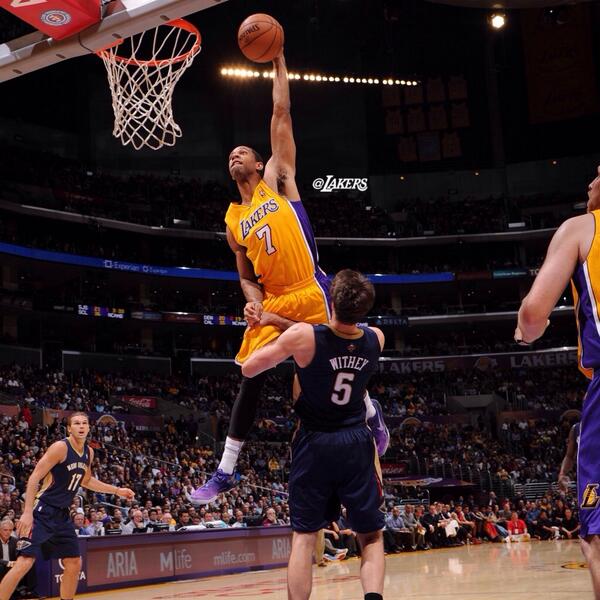 (H/T to SI's the Point Forward and @BubbaProg)
Tags: Dunk Of The Night Jeff Withey Kansas Kobe Bryant Los Angeles Lakers NBA New Orleans Pelicans Poster Dunks Xavier Henry